Editor Profiles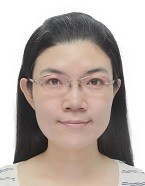 Lingling has been the Editor for BMC Gastroenterology since August 2019. Lingling previously worked on the BMC Series as a Senior Assistant Editor and then as a Manuscript Editor. Prior to joining BMC in 2017, Lingling obtained her doctoral degree from Donghua University, Shanghai, China. Subsequently, she pursued three years of research experience at the National University of Singapore, Singapore.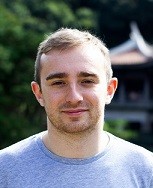 Ben studied for his BSc in Biomedical Sciences, MRes in Translational Medicine and PhD in Cancer Sciences at the University of Manchester, UK. His doctoral research was focused on the role of osteoblasts in prostate cancer bone metastasis. Ben joined the BMC Series as a Manuscript Editor in April 2020.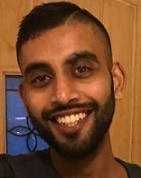 Jashan studied Biology (BSc) and then Ecological and Evolutionary Biology (MSc) at Queen Mary University of London (2012-2016), before working for the Anthony Nolan Research Centre (ANRI) as a genetic database curator and research assistant for just over two years, authoring and co-authoring chapters and publications at ANRI. Subsequently, Jashan joined the BMC Series in June, 2019.
Intestinal Disorders
Peter Laszlo Lakatos, MD, PhD is associate professor and director of IBD Centre at McGill University, MUHC. Until January 2017 he was head of the gastroenterology/hepatology ward, endoscopy unit and outpatient clinic at the 1st Department of Medicine, Semmelweis University in Budapest, Hungary. He is one of the founders and leader of the Hungarian IBD Study Group, council member of the Hungarian Society for Gastroenterology and president elect of the Colon Section. He is member of educational committee in ECCO and IOIBD member. He is regular reviewer in leading international journals in gastroenterology/hepatology, Section Editor in Inflammatory Bowel Diseases, BMC Gastroenterology and Associate Editor in J Crohn's Colitis and World Journal of Gastroenterology. During his career he published more than 250 original papers and reviews including 25 book chapters. His primary research interest is the epidemiology, outcome and biomarkers in prediction of disease progression and response to medical therapy in IBD.
Gastroesophageal Disorders
Yeong Yeh Lee, MD, PhD, FACP, FRCP, FACG is currently Professor of Medicine and Clinical Consultant of Gastroenterology, Hepatology and Internal Medicine at Universiti Sains Malaysia. After his clinical fellowship, he completed his PhD in Glasgow, United Kingdom and went on with a postdoctoral fellowship in the United States. Dr. Lee has a long history with BMC Gastroenterology: he joined as an Associate Editor in 2013 before assuming the role of Deputy Section Editor in 2015 and then of Section Editor in December 2016. He is also Editor for Journal of the Royal College of Physicians of Edinburgh and the Malaysian Journal of Medical Sciences. An award-winning researcher, a well-known academician and a much sought-after speaker, he has published more than a hundred peer-reviewed articles in journals including Gastroenterology and Gut, a number of book chapters and numerous conference proceedings. His major research interests lie in gastroesophageal reflux disease, neurogastroenterology, functional gastrointestinal disorders, Helicobacter pylori and gastrointestinal cancers.

Hepatobiliary and pancreatic disorders
Prof. Rakesh Tandon is a senior Gastroenterologist of international repute having retired 14 years ago from the Chair of Gastroenterology at the All India Institute of Medical Sciences, New Delhi. At present, he is the Director of Institute of Gastroenterology at Pushpawati Singhania Hospital and Research Institute, New Delhi, India.
He has been the President of Indian Society of Gastroenterology and the chief editor of Journal of Gastroenterology & Hepatology. He is a fellow of American Gastroenterological Association as also of Royal College of Physicians of Edinburgh. He has received the Master of the WGO Award from the World Gastroenterology Organisation, the Dr. BC Roy Award for Eminent Teacher from the Medical Council of India and a Lifetime Achievement Award from the Indian Society of Gastroenterology.
He has published nearly 300 research papers in indexed journals covering predominantly his research interests in pancreatico-biliary diseases and endoscopy.
Colorectal cancer
Prof. Arndt Vogel, MD, is managing senior consultant and professor of gastrointestinal oncology in the Department of Gastroenterology, Hepatology and Endocrinology at Hannover Medical School (Director Prof. Dr. M.P. Manns). He is responsible for patients with gastrointestinal tumors, and is part of the liver transplantation and endoscopy team.
Arndt Vogel studied Medicine and graduated in Medicine at the University of Göttingen in 1998. He recieved his training in Internal Medicine at Hannover Medical School, Germany. From 2002 to 2004, he served as a Postdoctoral Fellow at Oregon Health & Science University, Portland, Oregon. Subsequently, he completed his specialist training in Hannover and is board-certified in Internal Medicine – Gastroenterology since 2008.
Arndt Vogel is a clinical investigator in oncology since 2006 and has served as Principal Investigator and Co-investigator on several clinical trials. He is a member of societies including the Arbeitsgemeinschaft Internistische Onkology, the European Society for Medical Oncology, and the American Society of Clinical Oncology.
Since 2004, he has lead a research group interested in the pathogenesis and treatment of GI cancers, specifically hepatobiliary tumors. Several foundations and agencies, including the Deutsche Krebshilfe and Deutsche Forschungsgemeinschaft, fund his research. Arndt Vogel is a Reviewer or Editor for many top-tier scientific journals and the author of articles published in peer-reviewed journals including Cancer Cell, Gastroenterology, and Hepatology, as well as numerous book chapters.