Lisa Heinke, Associate Editor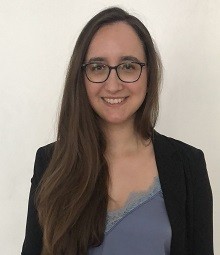 Lisa's scientific background is in developmental genetics and cell biology. She completed her Bachelor and Master's degrees in Molecular Biology at the Universities of Mainz and Potsdam, Germany, respectively, where she focused on plant biochemistry and genetics. She then relocated to the UK to pursue a PhD in Biological Sciences from the MRC Laboratory of Molecular Biology at the University of Cambridge. Her PhD explored Wnt signalling and developmental genetics in Drosophila and human (cancer) cell lines.
After continuing her PhD work in a short Post-Doc, Lisa joined the BMC Series as an Editor of BMC Ophthalmology, BMC Gastroenterology, and BMC Zoology in 2021. She has a keen interest in promoting open access policies as well as science communication.